Ungdommens Musikkmesterskap's journey started in November with ten regional championships used as qualification for the National competition. A total of 184 very talented young musicians were hosted in Oslo from 16th to 19th of January to the last part of the competition. They came from 37 different municipalities. These days were filled of artistic achievements and much excitement at the Norwegian School of Music that organised the competition together with The Norwegian Council for Schools of Music and Performing Art, The Norwegian Academy of Music, the Norwegian Music Teachers' Association and the  Norwegian Association of Symphonic Bands.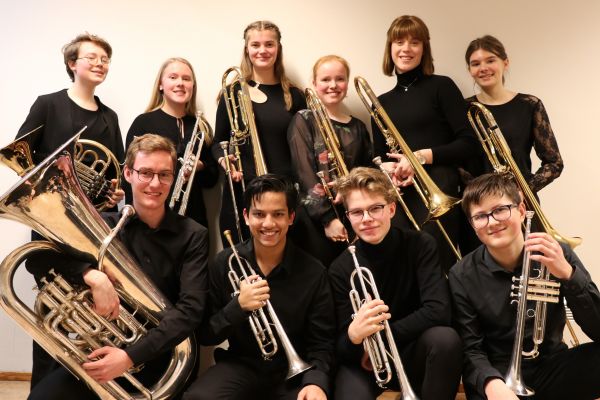 The competition develops itself in three steps:
1) Semifinals: all play their entire program
2) Final: the best first prize winners participate
3) Super Final: five participants from the previous round compete to become the Musician of the Year at UMM
All the musicians played in front of an audience and a jury. The jury were: Arve Tellefsen, Ingrid Breie Nyhus and Christian Lundqvist. All musicians with at least 23 out of 25 points received the first prize and attended the semifinals.  In the addition, all participants received a written and constructive justification for the jury's verdict. 
Furthermore, eight soloists and two ensembles have each been awarded with the 'Inspiration prize' with a nominal value of NOK 2500 during the UMM national championship. These are performers who impressed the juries with both scenic radiance and artistic conveyance. 
The winners of the 'Inspiration Prize' are:
Mikkel Berg-Eriksen, Oslo, piano

Anna Ouff Grøthe, Lier, accordion

Andrew Wang, Bærum, piano

Mia Nguyen, Nittedal, piano

Hector Maximilian Serafin Kraggerud, Bærum, piano

Quartet Saphir, Oslo, string quartet

Magnus Von Brandis, Sandnes, saxophone

Odin Andersen, Sandefjord, tuba

Leonardo Puente Tellefsen, Oslo, clarinet

Duo Cascata, Oslo, saxophone and piano duo
For his great performance in the super finals, August Schieldrop received the award 'Musician of the year' and received 50,000 NOK as well as a solo performance with KORK.  "I look forward to the solo work with KORK and the prize money is probably going to a new instrument, more is needed," says August Schieldrop, who has played the tuba since the age of 10-11.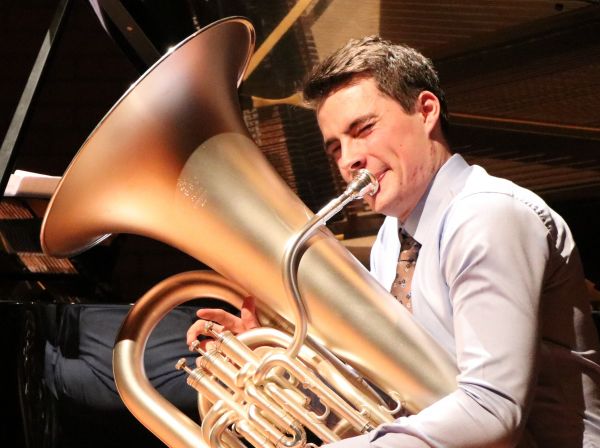 The hornist Florian Rademacher Krogsæther, 'Musician of the year' in 2018-2019 performed on Saturday night,  together with Sara Celardo, our Prize Winner from Italy.
More pictures at this link
Photo Credit © Arve Tellefsen and Egil Hofsli