After having been postponed in 2020 due to the pandemic Covid-19, the 37th edition of the Concours Luxembourgeois pour Jeunes Solistes & European Competition for Young Soloists (national) and the Concours Luxembourgeois pour Jeunes Solistes & European Competition for Young Soloists (European) took place on Sunday, November 14, 2021.
The disciplines for this year's European competition were violin, alto, cello, and string bass. The event was organised by the UGDA Music School in close cooperation with the Conservatoire de la Ville de Luxembourg in the frame of the Covid-Check regime.
Despite the safety and hygiene measures at the entry of the Conservatoire and in all the contest rooms, a total of 134 talented young musicians, 129 soloists and 2 ensembles (5 candidates) from 23 different nationalities presented themselves before an international jury. The musical presentation was of high quality, both on the national and international level. The jury awarded 133 medals, 52 gold (56-60 points), 61 silver (50-55.9 points) and 20 bronze (45- 49.9 points). Furthermore 12 SACEM prizes and 20 special prizes were conferred.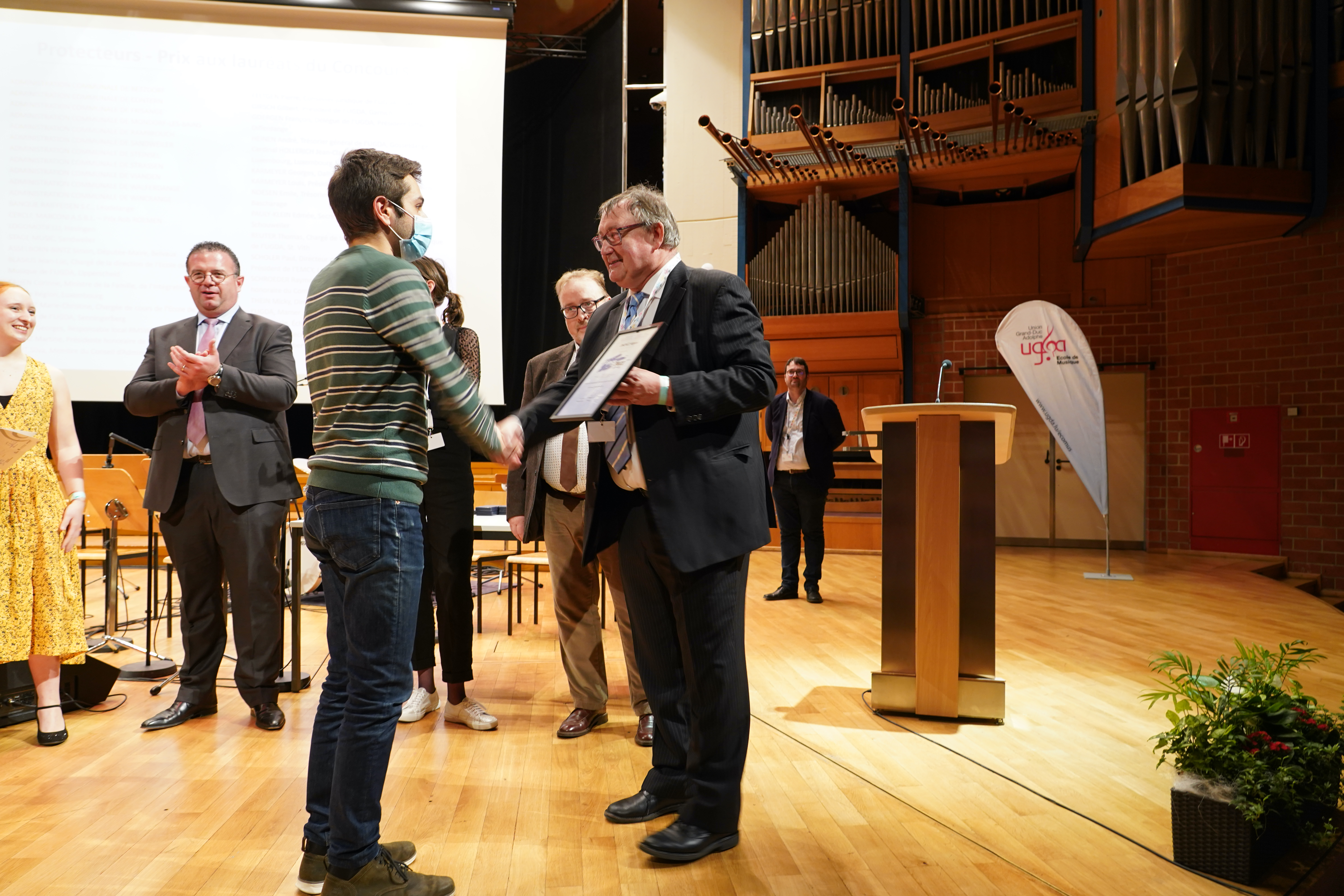 In the framework of the competition, the UGDA Music School commissioned the composers Ivan Boumans, Claude Kraus et Caroline Mirkes to create three pieces which were premiered during the competition.
The top laureates of the Concours Luxembourgeois pour Jeunes Solistes were:
MULLER Chloé (flute),
FEUILLEN Lucie (piccolo),
BIVER Charlotte et SEYWERT Lucy (clarinet),
HARDING Gabriel-Francis et ROMEO Max (saxophon),
TATALIDIS Dorothea (trumpet),
ITO-MACKEOWN Yuka (piano).
For the European Competition for Young Soloists the top laureates were:
AUBERT Eloisa (Luxembourg) (violin),
JIMENEZ Miguel (Luxembourg) and STICKEL Charlotte (Germany) (alto),
REUTLINGER Lea (Germany/Luxembourg) and TOMAC Filip (Slovenia/Luxembourg).
The «EMCY Prize» was awarded to Miguel JIMENEZ (Luxembourg) and the "Jonk Soliste Präis 2020" was conferred to Dorothea TATALIDIS.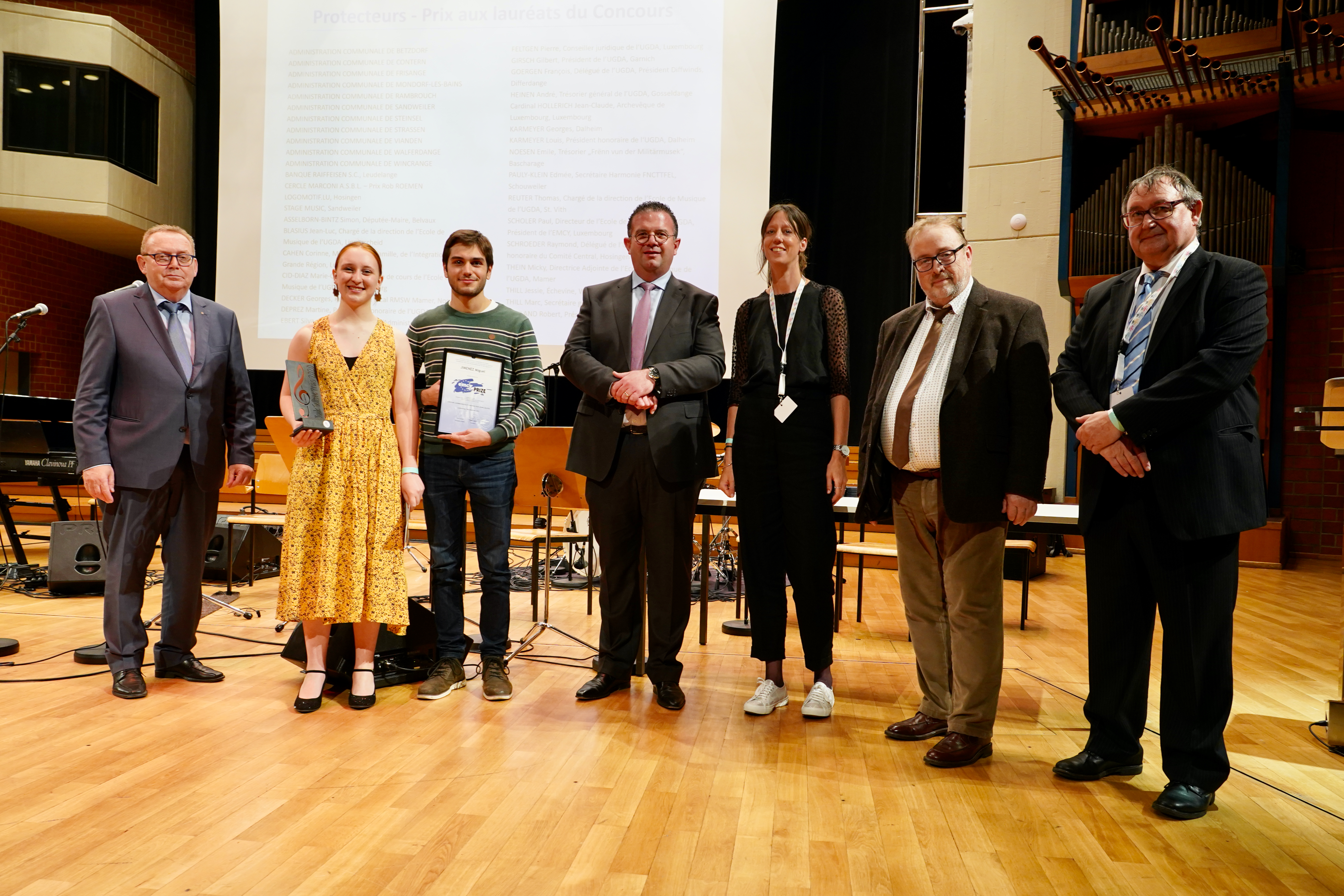 The closing concert, on November, 14th at 5 :30 pm was given by the cellist Cyprien Keiser (Luxembourg), laureate of the Concours Luxembourgeois et Européen pour Jeunes Solistes and the pianist Ionah Maiatsky and followed by laureates of EMCY Member Competitions, especially musicians from Germany, Lithuania and North Macedonia and Luxembourg which took place in the frame of the project "Musical Storytelling", from November, 6th to 15th 2021 in Esch-sur-Alzette and co-financed by the EU – Erasmus+ Programme.


The concert was followed by the announcement of the results and the awards. Almost all participants were present which shows the engagement and interest of the Youth!
A special thanks was given to the Ministry of Education, all the institutions, sponsors and protectors who support the competition, notably the Conservatoire de la Ville de Luxembourg which helps to organise this competition every year and helps promote young musical talents from Luxembourg.