A 1: Musical Storytelling (First edition)
The first activity of the project took place in Munich (Germany) from 21st to 31st August. EMCY cooperated with the workshop leader Waseem Radwan, the largely renowned organisation "Bellevue di Monaco", a culture and living center for refugees and "Refugio Munich", an advisory and treatment center specialized on young refugees. The musicians and the refugees, supported by experts specialised in youth work and music developed a final performance that can be watched here.
The project combined art and music with social learning objectives, illustrating the real value and benefits of a multicultural Europe. Non-formal learning methods included: personal intercultural exchange and peer learning, local visits, country presentations, interactive learning activities, self-exploration, group works, role plays, games and many more.
The project has been possible thanks to the: BK Kids Foundation, Bezirksausschuss Westpark-Sendling and Bezirksausschuss Ludwigsvorstadt-Isarvorstadt.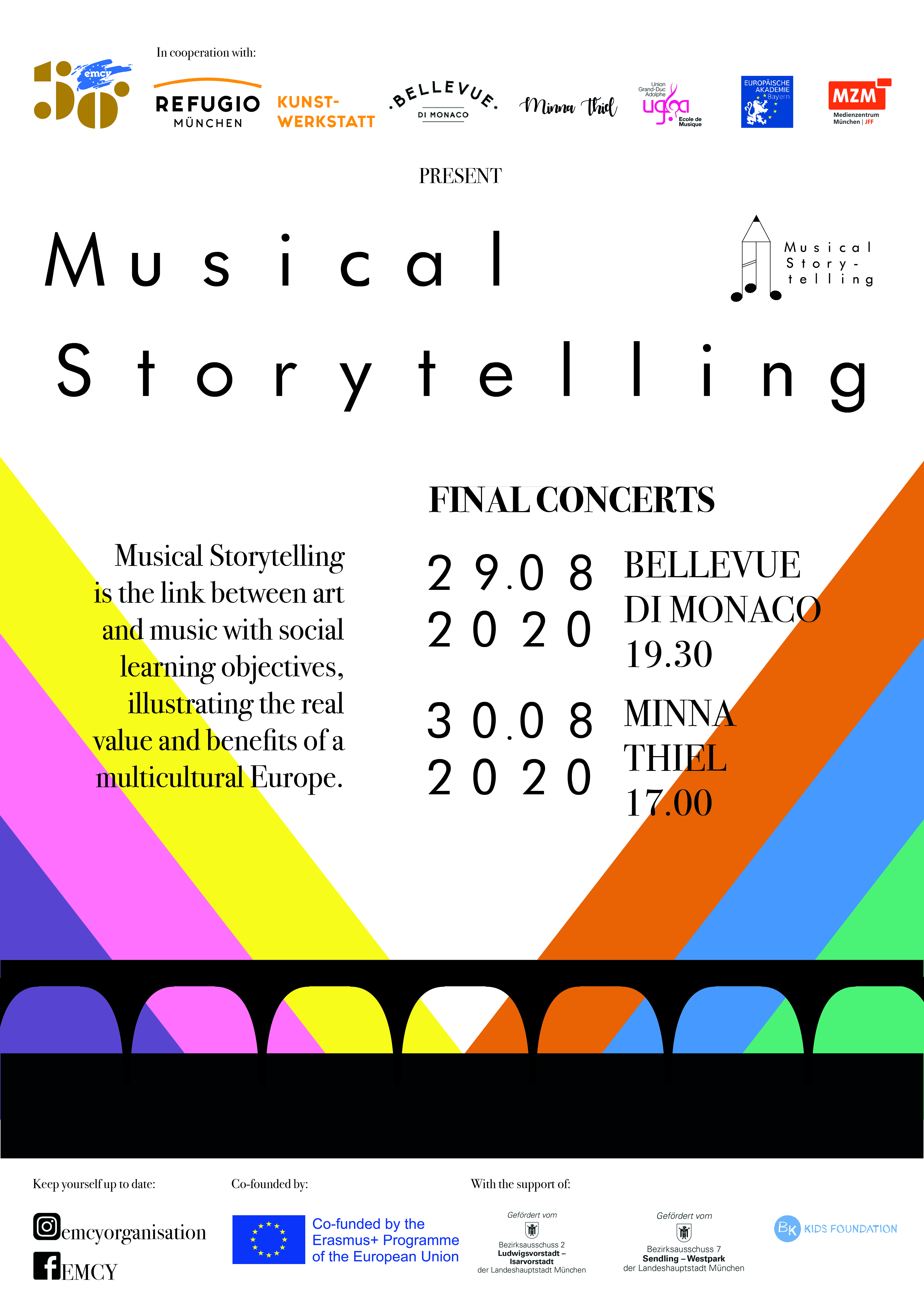 More information about the project here.