12-year-old Mio Imai from Japan has today been awarded 1st prize at the 2023 "Il Piccolo Violino Magico" International Competition for Young Violinists in San Vito al Tagliamento, Italy. A current student of Kimberly Fisher in Philadelphia, Mio is a former prize winner at the Leonid Kogan and Chicago International Violin Competitions. She received €5.000 plus a contemporary violin made by Italian maker Fabio Piagentini — courtesy of the Risonanze Festival.
Kim Yeonah from South Korea won 2nd prize, while Jayda Lu from Australia and Song Elizabeth from the United States won 3rd "ex aequo" prize.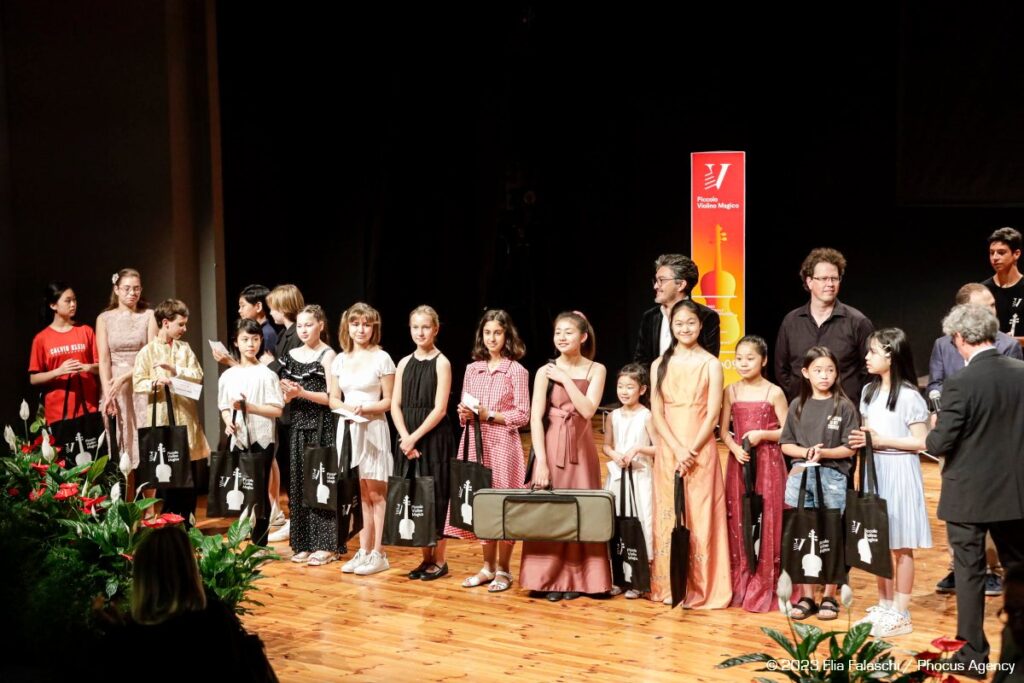 The annual "Little Piccolo" event was streamed LIVE on The Violin Channel and is available now for playback.
This year's jury comprised Pavel Vernikov (Chair), Koh Gabriel Kameda, Janne Malmivaara, Henja Semmler, George Tudorache, Robin Wilson and Yamei Yu.
For the final stage, each finalist performed the first movements of either Mendelssohn's Violin Concerto in E minor, Paganini's Violin Concerto in D Major, Wieniawski's Violin Concerto in D minor, Saint-Saëns' Violin Concerto in B minor or Khachaturian's Violin Concerto in D minor with conductor Giancarlo Guarino and the FVG Orchestra.
Source: theviolinchannel.com