The second edition of the "Musical Storytelling" project took place between 2nd to 12th of July 2021 and it was an exchange of culture, musical styles,  lifestyles and emotions.
The first edition of the project took place already last year in Munich, Germany, but unfortunately, due to the COVID-19 pandemic, some of the participants did not have the chance to take part in the first edition. Those participants were invited for the second edition and finally they had the opportunity to meet other amazing young artists.
EMCY cooperated with the workshop leader Waseem Radwan and other local artists, the largely renowned organization "Bellevue di Monaco", a culture and living center for refugees, and "Refugio München", an advisory and treatment center specialized in young refugees. A new partners was included in 2021, the Import Export, a social-cultural institution.
The musicians, supported by experts specialized in youth work and music developed a final performance.
Funding projects such as "Musical Storytelling" are a good investment for social cohesion, cultural diversity, and increasing regional radiance.
The performance was streamed live from Bellevue di Monaco on the 10th of July, which is now available also on YouTube, and was LIVE at Import Export on the 11th of July.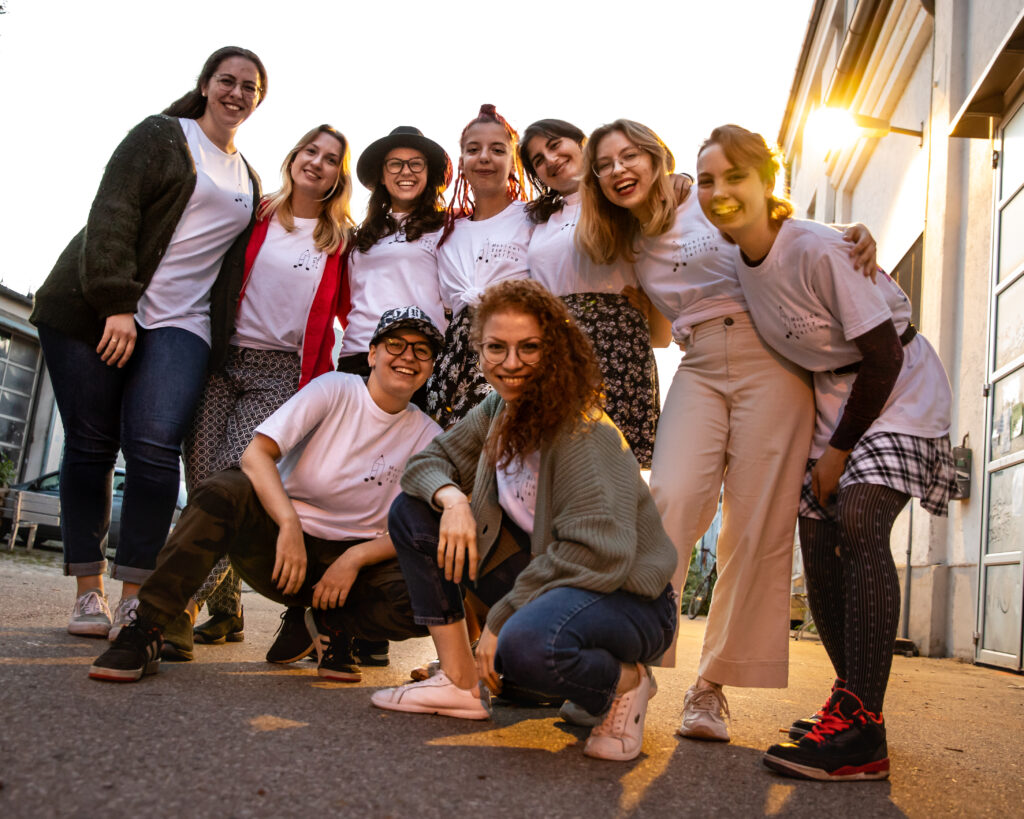 Fifteen classical musicians from Luxembourg, North Macedonia, and Lithuania met four Hip Hop musicians based in Munich and through the common language of MUSIC they found a way to communicate and learn from each other.
The project combined art and music with social learning objectives, illustrating the real value and benefits of a multicultural Europe.
Non-formal learning methods including personal intercultural exchange and peer learning, local visits, country presentations, interactive learning activities, self-exploration, group works, role plays, and games were used to consolidate the group energy.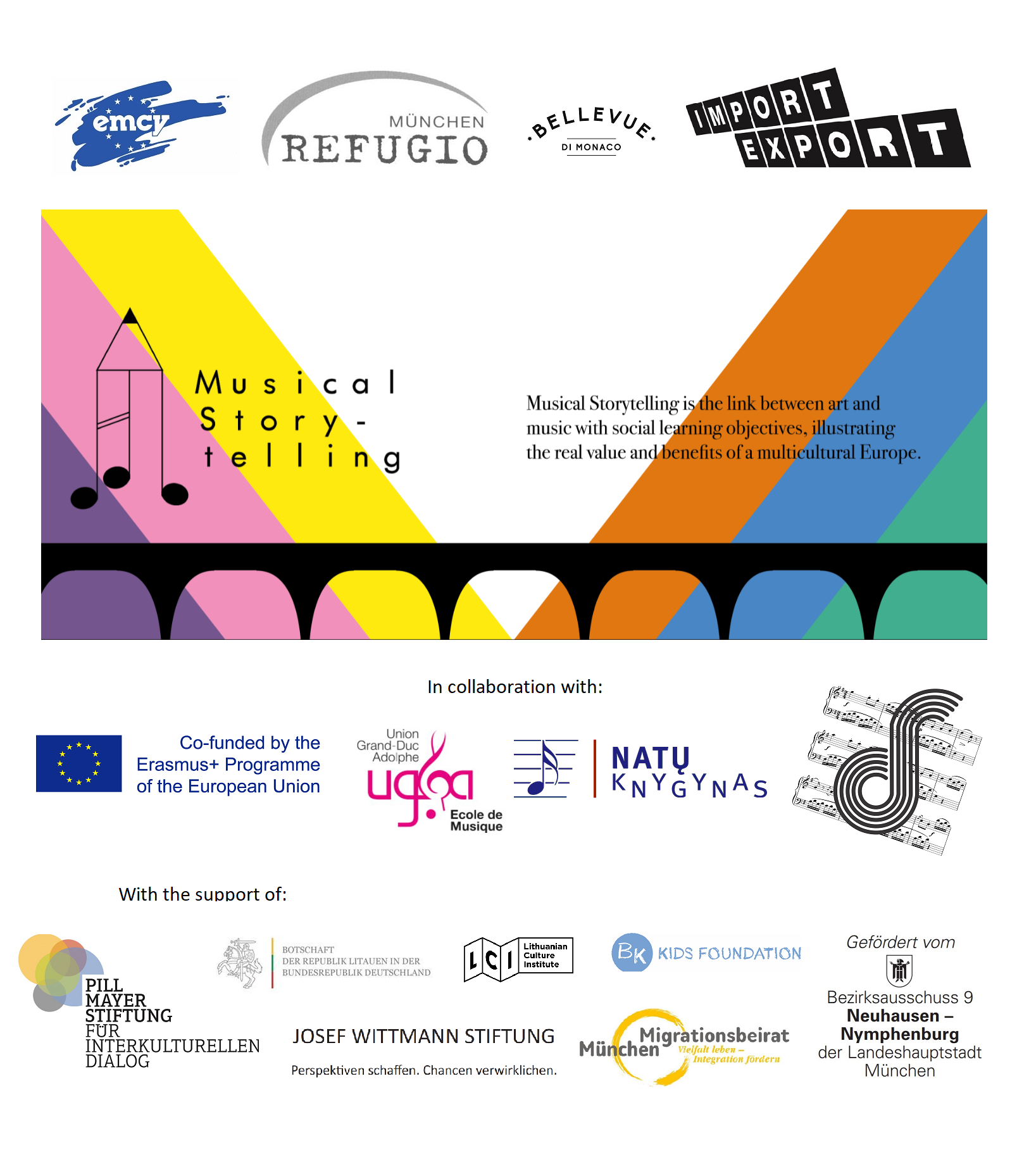 The project has been possible thanks to the: Erasmus+ program of the European Union, BK Kids Foundation, Bezirksausschuss Neuhausen – Nymphenburg, Pill Mayer Stiftung, Lithuanian Culture Institute, Migrationsbeirat München, Josef Wittmann Foundation and Botschaft Der Republik Litauen in der Bundesrepublik Deutschland.