The last project of a – finally – busy summer.
After a year of cancellation, it seems almost strange to start this article with the word BUSY, but it is exactly what happened to EMCY this summer.
The latest project that we want to present, happened at the end of July in Neubrandenburg, Germany. There Mathis Nitschke together with 9 young musicians from Lithuania, Egypt, Austria, Luxembourg, and Germany, worked on a new concert, very close to the audience, which was presented on the 31st of July on the occasion of the Detect Classic Festival.
The project started already online in March, with two different workshops. The first one was with the composer Mathis Nitschke, where the musicians discussed and create a first draft of the musical program for the Festival. The second one, with the expert Francesca Pellegrini, was a training on PR and marketing.
This dual approach- artistic and marketing at the same time, was a central, forward-looking aspect of the project, though still very unusual in the European music sector. The project was created with the idea that this training in economic and marketing skills will help the young musicians in building a successful career in the European music market.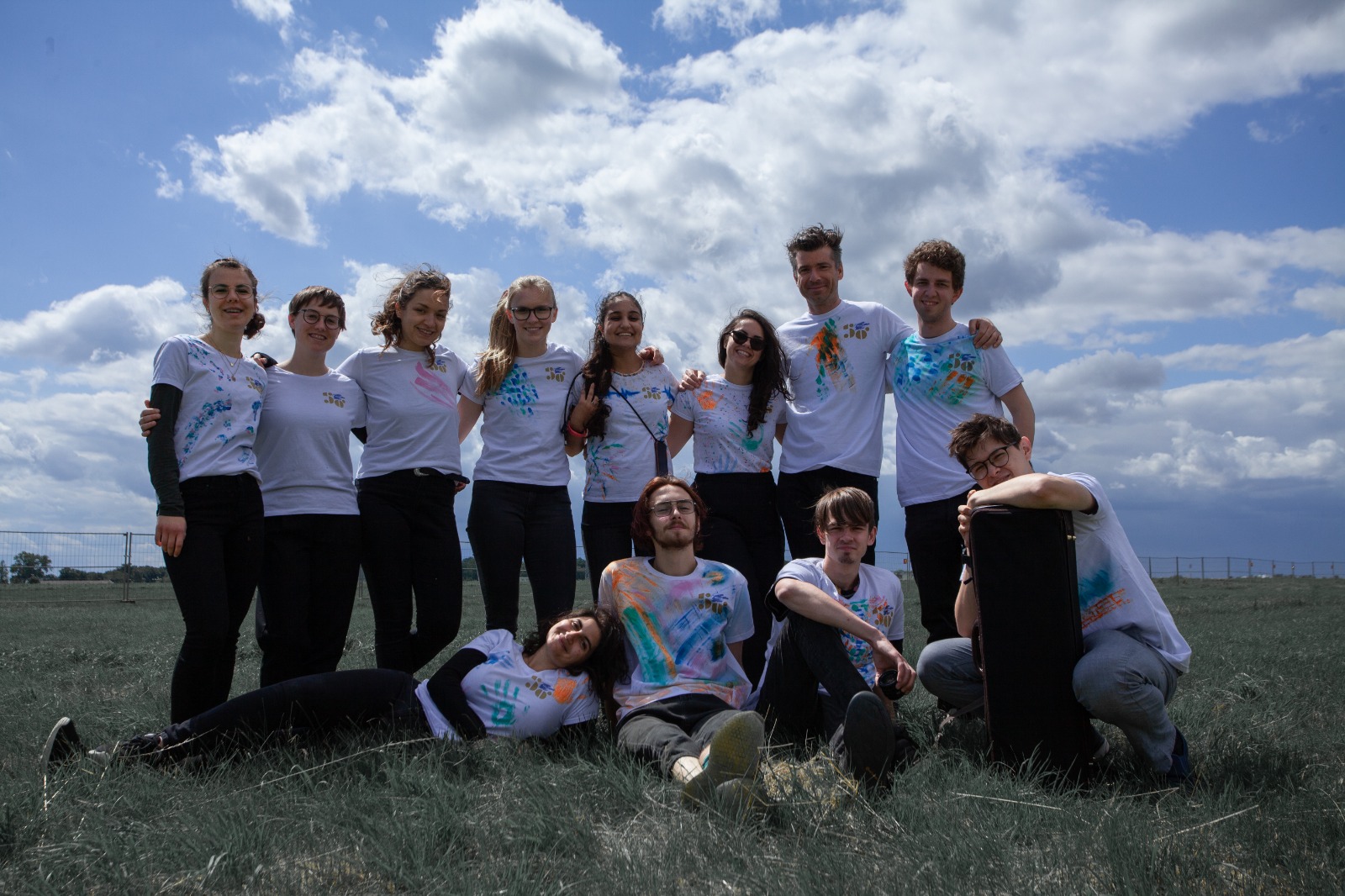 The second part of the project was LIVE in Neubrandenburg, where after their first meeting in person the nine musicians started already rehearsing together.
To describe the feeling of the special concert location on the grounds of the airport Trollenhagen, we want to report the words of the composer himself: "On a weekend in summer, we land in the middle of the sound of a symphony orchestra, enjoy live music and take off at night in the light and fog of electronic music. We explore classical and ambient, electronic and contemporary, avant-garde, beats, rhythm, room acoustics, and blur boundaries between club and concert hall."
In particular, the musicians used for the concert an open tepee equipped with hammocks and couches, to facilitate an atmosphere of relaxed discovery and listening. There was no central stage, but the musicians in variable lineups appeared in ever-changing places inside and outside the audience.
The title for the concert was the main work played "Pulau Dewata" by Claude Vivier, in English "The Island of the Gods".
Video material of the online workshop and concert as well as the "lessons learned" of the project will be published on the digital platform betterconcerts.org.
With the support of:
"EMCY goes Detect Classic Festival" is it part of B.R.A.N.D. NEW – Business, Relations, Audience, Narration, Digital for the NEW music world, a cooperation project co-funded by the culture program Creative Europe of the European Union.