EMCY goes Detect Classic Festival is finally starting.
We have in total 10 EMCY prize winner that will meet each other online this weekend with two professional figures to start the first project of the season.
Let's present them one by one.
Our Luxembourgish musicians are, Béatrice  Picard (percussion) and Arthur Possing (Jazz-Piano), both prize winner of Concours Luxembourgeois pour Jeunes Solistes & European Competition for Young Soloists
Continuing we have Danielė Brekytė (Violin), Paulius  Balčytis (Trombone & Piano) and Jovaras  Šiekstelė (Trombone) all prize winners from Lithuania that won in the International Balys Dvarionas Competition for Young Pianists and Violinists.
From North Macedonia, we have Rikardo Huna (Clarinet) prize winner of the International Competition for Young Musicians 'Ohrid Pearls'
From Austria, we have Maxim Tzekov (Violin), prize winner of the International Competition for Violin, Kloster Schöntal
Last but not least three participants from Germany. Marie Humburger (Saxophone), Laila Ghaleb (Singer) and Elisabeth Müller (Accordions), all prize winner of the Jugend Musiziert
This amazing mix of culture, instruments and voice will be the perfect combination for our project.
The first activity with the musicians consists of a three-day digital workshop.
During these three days, there is a communication and marketing workshop with a PR Specialist, Francesca Pellegrini and a Musical workshop, that will be held by Mathis Nitschke, a German composer and sound designer, director and producer.
He has specialized in sound in connection with theatre, media and new technologies and produces his own music theatre projects in addition to applied music for stage and film.
This dual approach- artistic and marketing at the same time, is a central, forward-looking aspect of the project, though still very unusual in the European music sector. This training in marketing skills will help the young musicians in building a successful career in the European music market.
It will be an intense weekend for our musicians and we hope that they will enjoy it.
With the support of: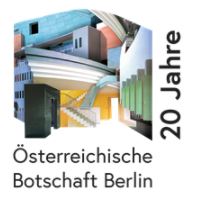 EMCY goes Detect Classic Festival is it part of B.R.A.N.D. NEW – Business, Relations, Audience, Narration, Digital for the NEW music world, a cooperation project co-funded by the culture program Creative Europe of the European Union.