The 
Discover Music Tour
 took place between 1st and 6th March, where three talented girls performed four concerts in Luxembourg City (Luxembourg), Iserlohn and Köln (Germany).
The prize winners were: Nicole Biegniewska (violin), winner of the Polstjärnepriset, Xinyue Gao (piano) winner of the International Competition Piano Val de Travers and Lea Reutlinger (cello), winner of the Concours Luxembourgeois pour Jeunes Solistes & European Competition for Young Soloists.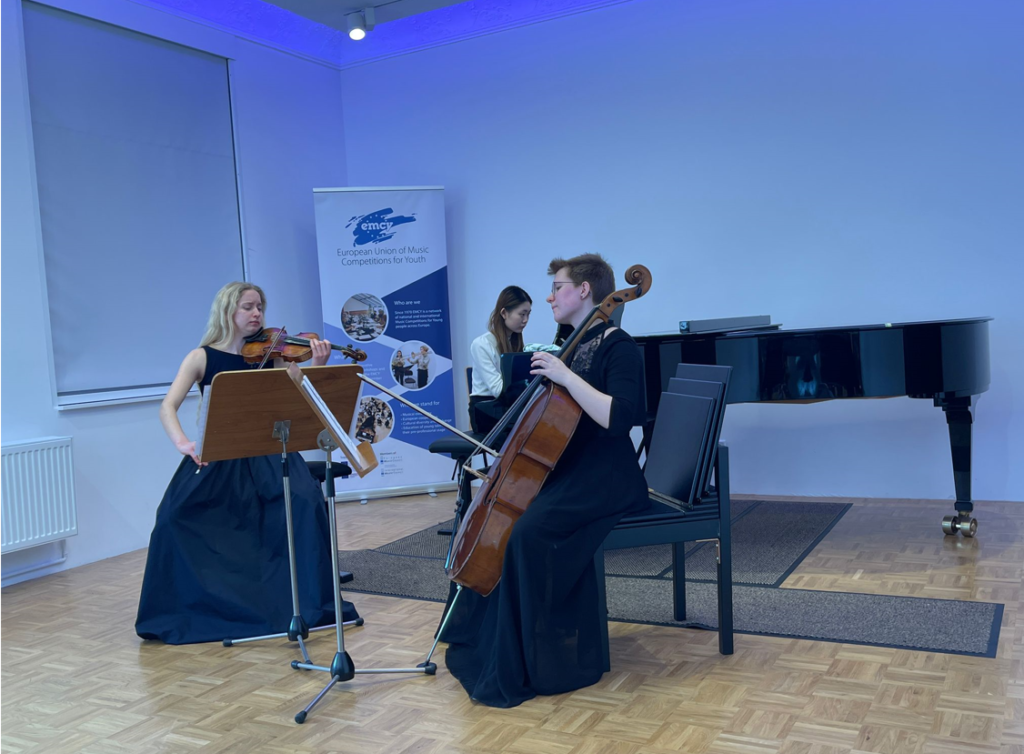 "It was definitely a new experience. It was very enriching because we worked on the musical program by ourselves. Everyone could contribute, it is something different than when you work on such pieces with a teacher. Now it all came from us. You have to learn that first, but it worked very well" Lea Reutlinger from Germany
 "I'm so happy and honored that I got invited to EMCY's Discover Music Tour. I had a stunning experience and I'm so happy to have gotten to know Lea and Xinyue – we've become really good friends. One piece that I played during the tour was my own arrangement of Niccolo Paganini's La campanella which had its debut in Sweden just before the beginning of the tour. The imitation of laughter is apparent throughout the piece and I hope that the public could grasp the feeling of cheerfulness, at least for a moment. I believe that music opens up a unique world that all of us need more than ever during these difficult times" Nicole Biegniewska from Sweden.