Last weekend (6th –  9th of May 2021) in Lucerne the final of the 46th Classica of the Swiss Youth Music Competition (SJMW) took place.
"That was the crowning glory prize winners concert, which once again demonstrates the importance of the competition for promoting the musical talents of the country" the words of the organisers that with several precautions manage to hold the competition.
366 young musicians from all regions of Switzerland met in March and qualified for the annual final of the SJMW CLASSICA. They were able to show their skills in the past three days in front of top-class jurors in Lucerne. The competition culminated on Sunday with an excellent winners concert – that was recorded and will air at a later date.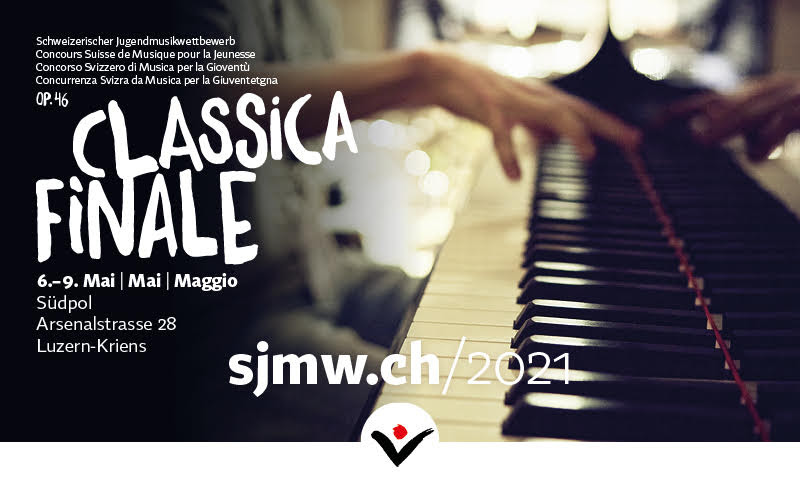 After the event had to be cancelled in 2020, The 46th edition of the SJMW was special in various ways. It had to take place without an audience, which deprived the candidates of an essential experience that the SJMW Competition usually offers. "But maybe the limitations of the lockdown allowed the young musicians to attain the very high level" stated the President of the Commission for Classical Music.
A total of 311 prizes for solo and chamber music in a variety of instrument categories were assigned.
Everybody can find detailed results on the SJMW website.