"Take Two to Six" is a modern music competition launched by the UGDA Music School and the "Service National de la Jeunesse" (SNJ) in 2013 in the frame of the "Concours Luxembourgeois et Européen pour Jeunes Solistes". Young non-professional bands with six or fewer musicians, coming from Luxembourg and the Greater Region, can participate in the competition.
The finals of the 2019 edition have taken place at the Salle de Concerts ArcA in Bertrange on the 19th of May, in correspondence of the "Festival des Jeunes Talents" organised by the municipality.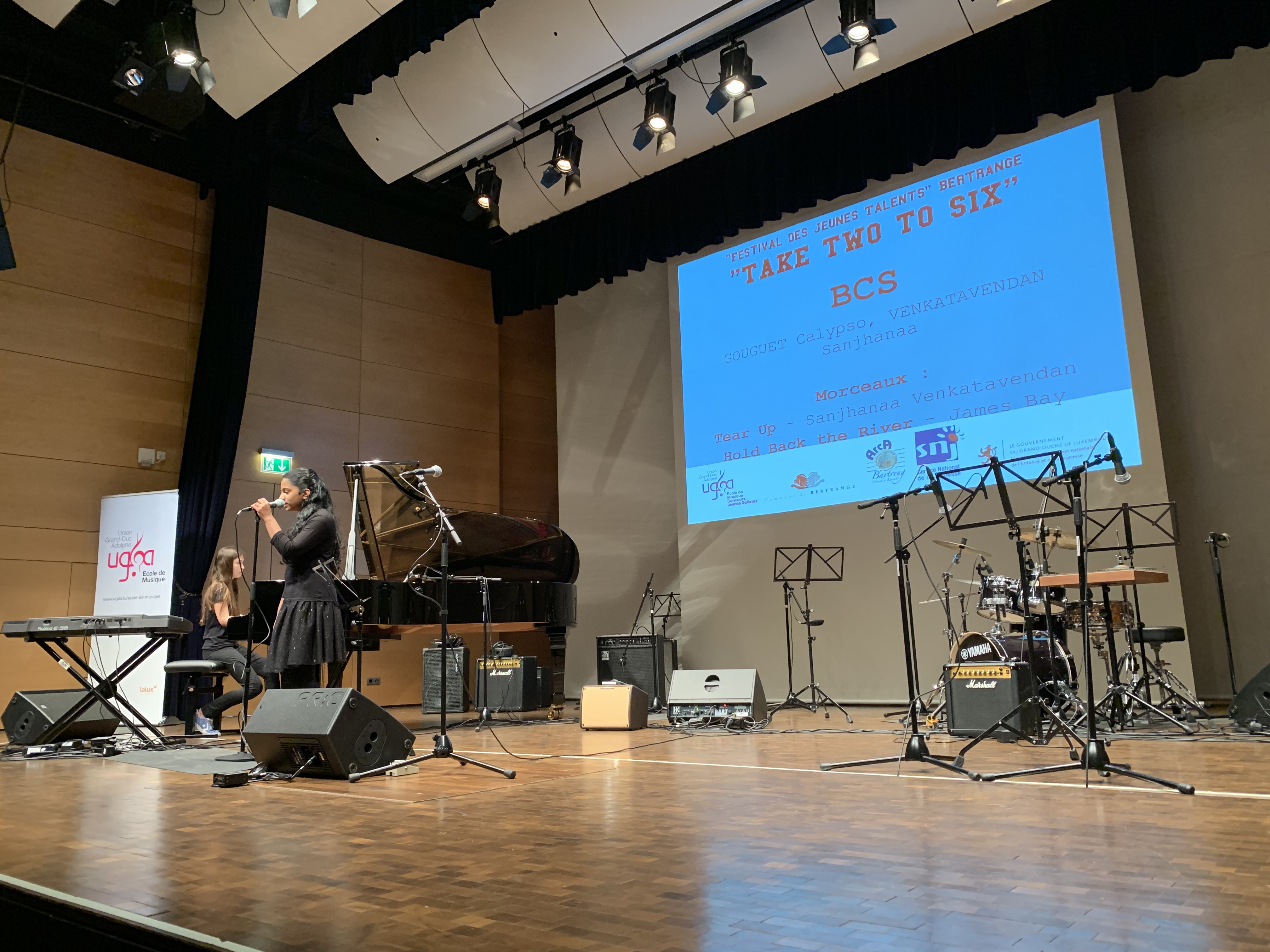 © Andrich Tony
Four music groups (BCS, Jazz Lives, Seven Days Past and The Bench Sessions) with musicians from 10 to 27 years old played delightfully for the Luxembourgish audience. In the end, the final piece was performed by the Arthur Possing Trio featuring Claire Parsons, concluding this rich edition with the right note.
Prize winners between the four groups have been Jazz Lives, followed by The Bench Sessions, which won the second prize and BCS the third. The award ceremony that followed the concerts has been conducted by Guy Weirich, the president of the supervisory commission of the Regional Museksschoul Westen and Paul Scholer, intendant of the competition.
An original opportunity to be awarded for doing something you like. Play music.
To know more about the results, visit the website.