Saturday the 10th of April the Swiss national best talents, selected by the Schweizerischer Jugendmusikwettbewerb (SJMW), had the opportunity to exhibit live on two different stages in Südpol (Lucerne) for the 8th edition of the Swiss Youth Music Competition Jazz&Pop.
A total of 30 musicians in 23 acts registered for this year's Jazz&Pop competition were evaluated by six members of a high-level jury. From the preselection entries the expert commission selected 13 acts, which were invited to the "Come Together" to perform live in front of the jury.
The "Come Together" on 10th April could be held under a strict protection concept, partly digitalized. The participants were allowed to come to Lucerne for their performance and present their 10 to 20-minute program live in front of the six members of the jury. Afterwards, they had to leave the venue immediately. A (non-public) live broadcast of the acts nevertheless made it possible for the candidates to experience the performances of the other participants. Feedbacks were also given online, at the end of the day.
The performances took place in parallel on two stages ("Grosse Halle" and "Kleine Halle"), between which the jury constantly alternated. Despite the mainly represented category Pop Solo, the day became a musically diverse experience. The good mood among the jury members – who worthily represented the missing audience – was also transmitted to the musicians.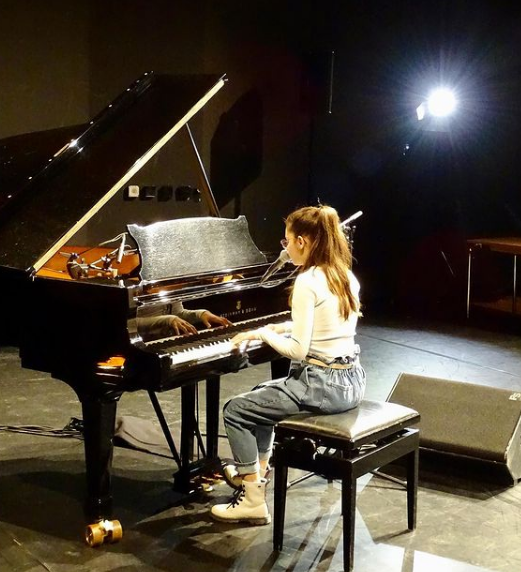 Different prizes have been awarded to:
Jazz Solo:
• Luka Vasilevski, Cat. II Concert at the ESSE Musicbar
• Milos Kressig, Cat. II Concert at the Offbeat Festival
• Nora Arvena Dacic, Cat. II Concert at the ESSE Musicbar
• Steven von Rauscher, Cat. III
Jazz Band:
• Eggyolk, Cat. III
Pop Solo:
• Sophia Biermann, Cat. I
• Sara Martínez, Cat. II Studioaufnahme Jazzcampus Basel
• Thilda Haylock, Cat. II
• Rajmonda Joss, Cat. II
• Raya Alder, Cat. II
• Laura Gunsch, Cat. II
• Helen Ribi, Cat. IV Studioaufnahme ZHdK
Pop Band:
• Jana and Anina, Cat. II Konzert VMS
Band of the day: Jana and Anina
Musician of the day: Nora Arvena Dacic
For more information about the results visit the official website at this link.