Following the COVID-19 global pandemic, the Richmond 2020 Competition was postponed until May 2021 and all competitors who were selected to participate in 2020 have re-confirmed their participation in the Menuhin Competition Richmond 2021.
The last edition of the competition ended on the 23rd of May. There were announced prize winners divided into two categories, the Junior and Senior ones.
The Junior Finals took place on the 21st of May and it is possible to relive the entire event for free on the YouTube channel of Menuhin.
The Junior prizewinners are:
1st prize
Keila Wakao (USA / Japan)
2nd prize
Edward Walton (Australia / UK)
3rd prize
Hannah Wan Ching Tam (China)
4th prize
Kento Hong (USA / Japan / Taiwan)
5th prize
Boha Moon (Korea)
Two extra prizes were assigned, to Keila Wakao, who was awarded the Junior Composer Prize for her performance of Mason Bates' Bound Away in the Junior Finals, and to Hannah Tam, who won the Junior Audience Prize.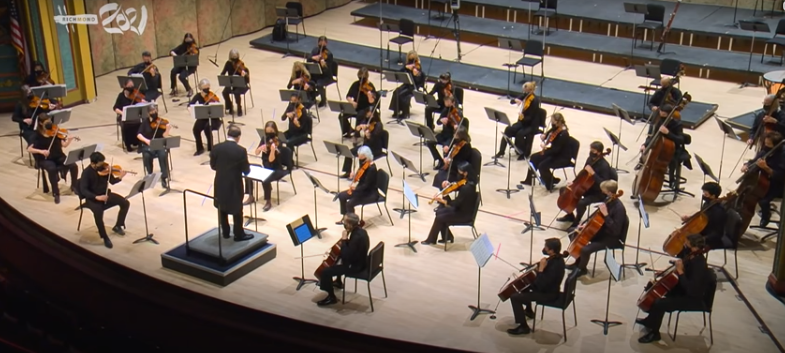 Four Senior Finalists performed recitals which were streamed online on the 22nd of May, which you can watch for free on the YouTube channel of the Menuhin Competition.
The Senior prizewinners are:
1st prize
María Dueñas (Spain)
2nd prize
Simon Zhu (Germany)
3rd prize
Hana Chang (USA / Japan / Singapore)
4th prize
Karisa Chiu (USA)
As well as the prizes above, Karisa Chiu and Emily Shehi were awarded the joint Senior Composer Prize for their performances of Mark O'Connor's Menuhin Caprice in the Senior Semi-Finals. Simon Zhu and Hana Chang have been awarded the joint Mozart Prize for the best performance of a Mozart Violin Concerto in the Semi-Finals. Simon Zhu has also been awarded the EMCY Prize for Exceptional Performance. María Dueñas has been awarded the Senior Audience Prize.
To read more about each prizewinner check out the Menuhin website.