Jeunesses Musicales International Chamber Music Campus will start a new round in 2021.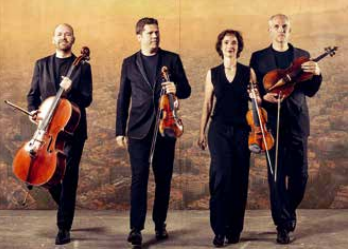 The 66th campus will take place from September 1st to 12th, 2021 at the Weikersheim Castle Music Academy. Daily lessons expand each young musician's horizons through musical reflection and exposure to different points of view. The exchange of young people from all over the world enables a personal connection through music and overcomes borders. To Ensembles will be offered the opportunity to perform publicly in a series of concerts.
The inspiring setting of the picturesque medieval town of Weikersheim, with its stately Renaissance castle and scenic Baroque park, animate the process of musical discovery for teachers and students alike.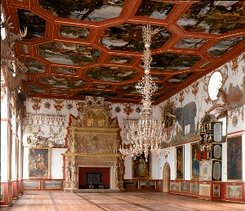 World-class teachers guarantee a chamber music experience at the highest level. The teacher-student interaction at JMD goes far beyond that of a conventional summer course; in Weikersheim, every professor seeks to discover and mold the individual identity of each young group.
At the International Chamber Music Campus 2021 will be the following lecturer's teacher:
Ensemble in Residence: Cuarteto Casals
Vera Martínez – violin
Abel Tomàs – violin
Johnathan Brown – viola
Arnau Tomàs – cello
Heime Müller (MH Lübeck, Madrid) violin player will be the artistic director of the Jeunesses Musicales International Chamber Music Campus in Weikersheim.
Günter Pichler, violin player
Marianna Shirinyan, piano player
Since winning First Prizes at the London and Brahms-Hamburg competitions, Cuarteto Casals has been a repeated guest at the world's most prestigious concert halls in Europe, North America and Asia. It will be an honour for the participants to have them as tutors of the JM campus.
If you are interested in the Campus, don't miss the application deadline on 30th April, 2021
Here you will find the detailed brochure of the course. To find more information about the registration requirements visit the website of Jeunesses Musicales Deutschland.
The course intends to encourage upcoming ensembles to study and perform contemporary music. Take advantage of the opportunity to get new impulses and to contribute to cultural enrichment! Ensembles with contemporary works in their repertoire will perform additionally in a special concert event.