Epoche_f 2019 will take place from the 5th to 16th December. Like in 2017, the master-course will start in Germany and continues with concerts abroad, this time in Belgium and the Netherlands.
This year, 12 EMCY Prize winners from the member competitions coming from all over Europe and 12 winners  of Jugend musiziert have already being invited to take part in this amazing musical experience. The conductor this year will be Vimbayi Kaziboni, a Zimbabwean-born conductor which has led many orchestras around the world.
Concretely, the young musicians will work with the renowned conductor and will be taught by members of Ensemble Modern, with whom they will also perform together on stage. The course will take place in Frankfurt and Kloster Frenswegen (Germany), with two further concerts in Antwerp (Belgium) and Amsterdam (the Netherlands).
The master course offers an opportunity to decipher unknown scores, practice playing techniques typical of new music, and gradually shaping a new sound experience together with the Ensemble Modern (Germany) and Stiftung Jugend musiziert Niedersachsen (Germany).  In addition, participants have the opportunity to receive instrumental lessons focusing on one selected solo piece. The course is ending with evening concerts where the musicians perform 21st and 20th century works.
Together, they decode unfamiliar New Music scores, experiment with playing techniques and create new sound experiences in individual, group and tutti rehearsals.
The master course Epoch_f is organised by the International Ensemble Modern Academy (IEMA) on behalf of the Foundation "Jugend musiziert Niedersachsen" in cooperation with EMCY and made possible by the Lower Saxony Foundation in cooperation with Allianz Kulturstiftung. The course is one of the training programmes of the Federal competition "Jugend musiziert".
Keep following the news section of EMCY website to know more about this event!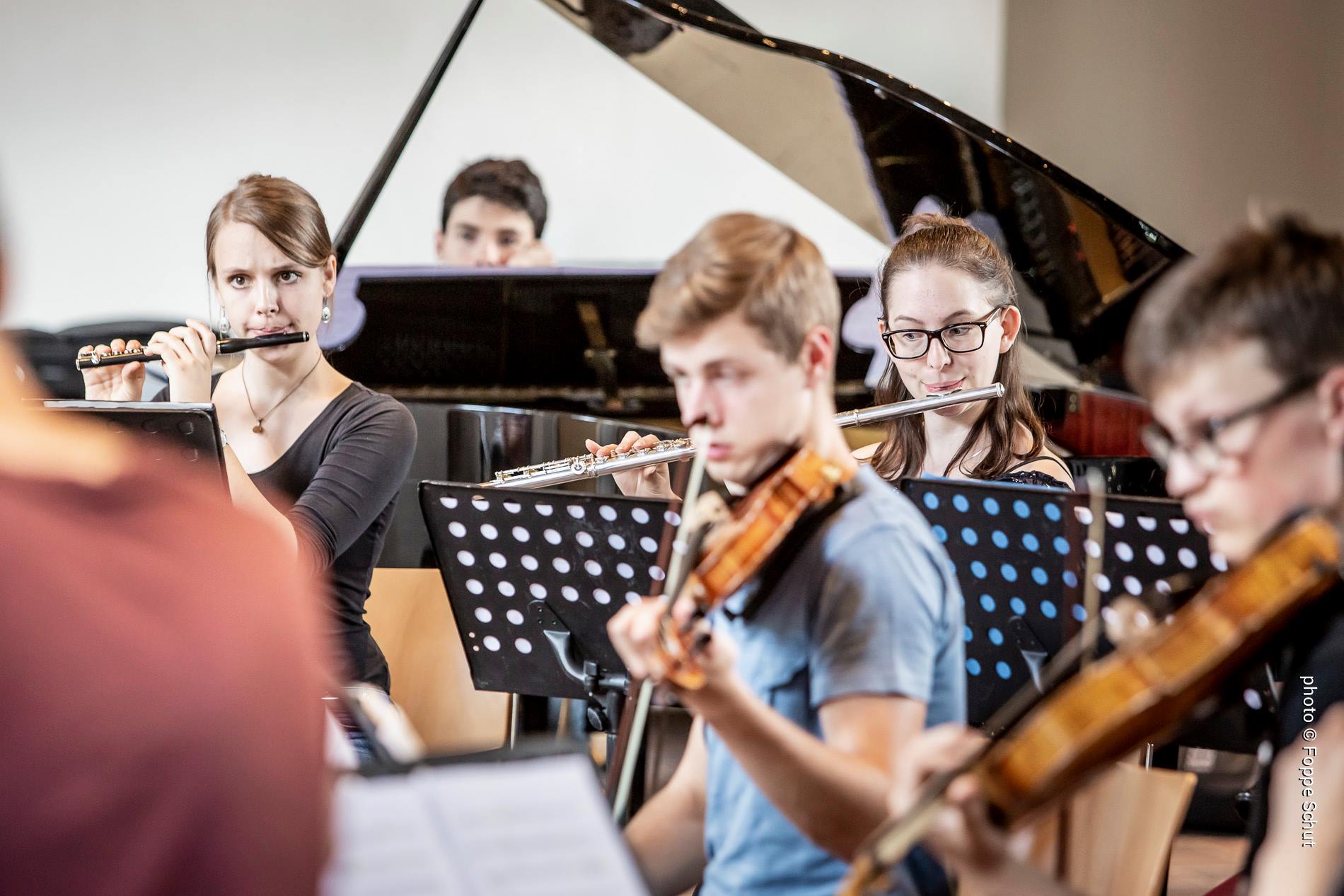 © Foppe Schut