Since 1988 the International Ettlingen Piano Competition,  gathers piano enthusiasts for a week from all over the world.
Until the deadline on April 21, 2022, 276 candidates coming from 41 nations applied. 99 young and talented were admitted to the next rounds after a preselection by recordings.
The public Auditions (free admission) took place in the historical Asam-Hall in the castle of Ettlingen from August 7-13. 10 main prizes and special prizes worth around 20,000 euro were awarded during the Prizewinner's Concert in Ettlingen Town-Hall on Sunday, August 14, 2022.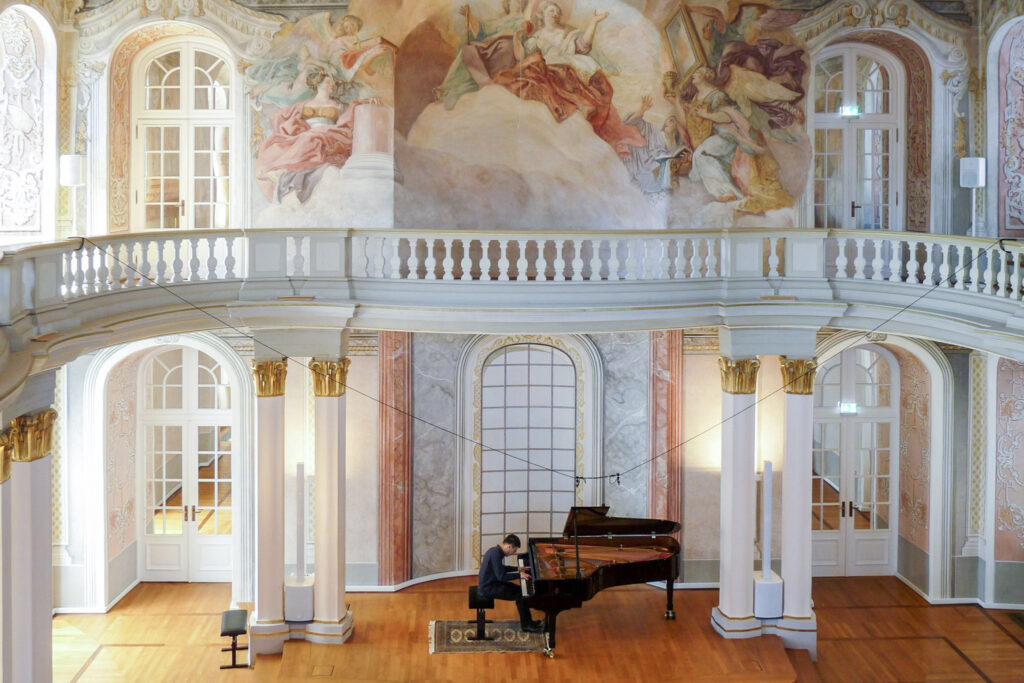 At the eighteenth International Piano Competition in the castle of Ettlingen from August 7-14, 2022 the following prizes were awarded:
Category A (Participants until 15 years)
First Prize: Shuya Liu 2008 China
Second Prize: Pierpaolo Buggiani 2006 Italy
Third Prize: Andrew Gu 2006 USA
Fourth Prize: Xinran Shi 2009 USA
Fifth Prize: Seoeun Lee 2008 Korea (Republic)
Encouragement Awards: Chaeryeong Kim 2011, Chanhyung Park 2007 both from Korea (Republic) andRyan Wang 2007 Canada
Special Commendation for young talents: Chaeryeong Kim 2011 Korea (Republic) and Hanqi Zhang 2010 China
Category B (Participants until 22 years)
First Prize: Rei Harada 2005 Japan
Second Prize: Roman Fediurko 2004 Ukraine
Third Prize: Dmytro Semykras 2001 Ukraine
Fourth Prize: Haruna Sumiya 2007 Japan
Fifth Prize: Ryan Martin Bradshaw 2006 Slovakia
Encouragement Awards: Jakob Max Aumiller 2001 Germany, Junho Cha 2005 Korea (Republic) and Mikhail Kaploukhii 2002 Russia
Haydn-Prize: Dmytro Semykras 2001 Ukraine
EMCY-Prize: Roman Fediurko 2004 Ukraine