EMCY is very happy to introduce its new EMCY Prize concept, which was presented and voted on during its General Assembly in Vilnius.
It is of the utmost importance for EMCY to promote as many prize winners from different member competitions as possible. It is with this concern in mind that a new concept for the EMCY Prize was developed.
New concept
EMCY Member Competitions taking place every year or every two years propose every edition 1 prize winner
EMCY Member Competitions taking place every three or four years propose every edition 2 prize winners
The EMCY Prize winner receives an EMCY Prize Certificate
EMCY Prize winner receives an online profile
EMCY Prize winner profiles create awareness of partners: Often EMCY Prize Winners are offered external offers for concerts
The EMCY Prize winner is in the pool for follow-up promotion as master classes, concerts and performances all over Europe
The EMCY Prize and the EMCY Member Competition, which he/she won, should appear in the musicians' biography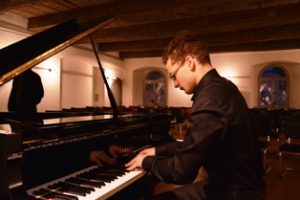 Communication strategy of New EMCY Prize Winner Concept
EMCY publishes on Facebook, its soon-to-come Youtube Channel and www.emcy.org behind the scene stories, short features about the musician and his/her follow-up promotion. Each post is marked by #EMCYpromotes
In every Prize Winner Profile is written when and how the EMCY Prize Winner had been promoted by EMCY
EMCY will create an alumni community of EMCY Prize Winners. Within this exclusive international circle the musicians can connect, network and support each other, on their way up the international career ladder
With this new concept EMCY aims to better promote the prize winners from its member competitions and to offer as many great opportunities as possible to young rising talents.